Save The Date
14th Annual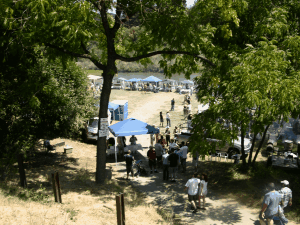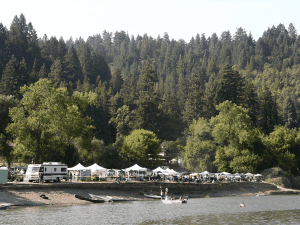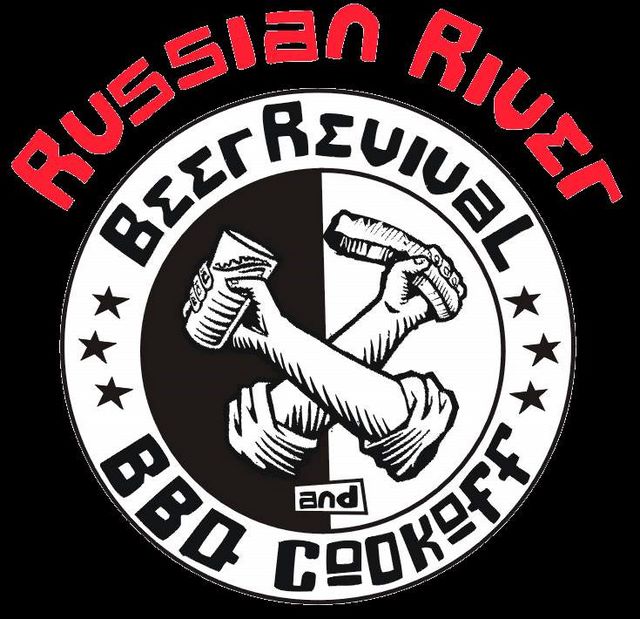 Sorry We've Sold Out
<! --
Tickets On Sale Friday, June 10th @ 1:00 p.m.
Online Tickets from this page / Eventbrite (scroll down) or at the Brewery

$100.00 V.I.P.* / $75.00 General Admission
$10.00 Shuttle Bus
(plus online transaction fee if applicable)
Cash only when purchasing at Stumptown Brewery:No Checks or Credit Cards.
(A.T.M. is available) -->
Online Tickets are non-refundable and non-transferable
(purchaser must be present at gate to escort their group onto the field)
Shuttle Busses run from 5th St. Santa Rosa (behind RR Brewing) to Stumptown and return after the event.
* V.I.P. Tickets include:
- Express Check-In;
- Beer Revival Survival Kit;
- V.I.P. Bathrooms.
Saturday, August 20th 2016
Hosted By
Stumptown Brewery
15045 River Road, Guerneville.
Gate Opens at Noon
Beer Tasting from 1 - 5 p.m
Entry fee includes your Beer, Cider, BBQ tastings, and Live Music for the duration.
30 Breweries and 30 BBQ teams

Live Music by:
The Bad Apples,
The Marshal House Project,
and
Rowdy River Specials


"If you can't have fun at this one ... you can't have fun."
Don't take our word for it, find someone who came last year and ask them if they'll be coming back.
Better Yet, See For Yourself:
SonomaUncorked.Com

No Tickets at the Door / Pre Sale Only
We Will Sell Out

so get in early.
(Attendance Is Limitted)


BBQ Teams:

<! -- Preliminary Listing, Still Signing Up ... -->
2 Fatt Jacks, <! -- 21st Amendment (Horns, Hogs & Hens), --> <! -- Angry Pirates, --> Asiens's Appliance (Wine Country Eggheads), Barron Air BBQ, BelBQ and the 5150s, Black Hole BBQ, Bushgen's Boys' BBQ, Clear Cut To The Coast BBQ, The Juicy Pig, Code 3 BBQ, Crown Fire Q, D & D Whole Hog BBQ, The Elecrified Pumacorns, Fat Daddy's Catering, Ginochio's Kitchen, Hop Rods (Bear Rep.), Inlaws n' Outlaws, Kelsey Creek Brewery, Latch Key Grillers (Costeaux Bakery), Lucy's Lounge & Grill, The Mad Scientist, The Master Basters, Ridiculously Raunchy Ribs, Sir Smokesalot, Smokin' Daddy's Catering, The Smokin' Pig, Sonoma County BBQ, South of the Porter, Team Bender's, Tempest Bar ∧ Box, Third Street Aleworks, Topless Hogg, Two Rivers Cider ... ...


Tickets Go On Sale Fri, June 10th @ 1:00 p.m.
Limit Four Tickets per Purchaser
Ticket Sales are Final: No Refunds and No Transfers.
If Multiple Tickets are Purchased, Purchaser Must be Present at the Gate to Redeem Tickets with their Group.
Please Drink Responsibly and Car Pool
Must Be Atleast 21
Must Have ID

No Dogs / No Kids / No Rookies
Yes: Bring your Folding Chairs / Picnic Blankets / Thirst and Appetite.
We want you to leave Fat and Happy.

A Shuttle Bus is Available From Santa Rosa:
Russian River Brewing Co. to Stumptown Brewery and Back. (10:45 a.m. - 6:00 p.m.)
Bus Seats are limited and must purchased online in advance.

Looking for Accomodation?
Please Let them know we sent you


A Benefit for West County Community Services' Russian River Senior Resource Center. Held each year at Stumptown Brewery's Beach on the bank of the Russian River

Thanks to our Sponsors:


For Sponsorship Opportunities
contact Deanna at revival@stumptown.com

Presented by: